Lots of new workshop dates – click on the links to book.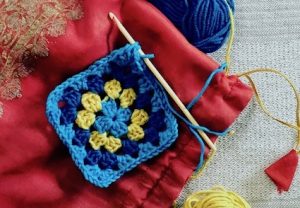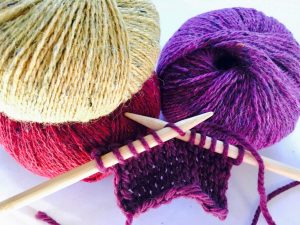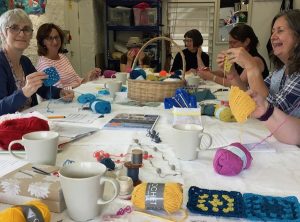 New Crochet Skills Course
In January we'll be learning the art of the hook and improving skills at New Brewery Arts in Cirencester. Crochet for Improvers meets on Wednesday mornings from 10 January – 7 Feb (that's 5 weeks). If you already know the basics we'll be refreshing your skills and moving on to the next stage. We'll be de-mystifying magic rings, pop-corns and any other problems you have. Book here.
In the afternoons we'll be Learning to Knit in a 5 week course. If you've ever wanted to learn how to knit, now's your chance. This is a workshop for beginners and we'll be starting with the basics and working at the your speed, so you will never be left behind. Book Here.
How many times have you spent ages making a beautiful project, only to ruin it by poor finishing? In this one day workshop, Finishing Techniques for Knitting and Crochet we'll look at blocking, neat seam techniques and picking up stitches.
12 Jan, 10am – 4pm £80 (including a £5 voucher for lunch).  Book Here
If you have yet to try crochet there's a one day crochet workshop on 26 Jan. Beginners crochet, 10am – 4pm £80 (including a £5 voucher for lunch).
Once you have the hang of the chain we have a one day Crochet Improvers workshop on Friday 9 Feb, 10am–4pm £80.
There is also a Learn to Knit Workshop – a quick taster in a morning to get you started: Sat 10th Feb, 10am – 1pm, £40
If you want to get experimental and sustainable too, come and learn Big Crochet on 16 Feb 10am–4pm. We'll be cutting up old clothes to make new things with giant crochet hooks.
You can book on the phone, New Brewery Arts 01285 657181
Family friendly Absolute Beginners Knitting workshop at Prema Arts, Uley. We'll be making a wash cloth to try out your new skills. Sat 24 February, 10am – 2pm All materials supplied. Tel: 01453 860703 Book Here