Welcome to The Crafter, bringing you interesting tidbits from the world of craft, curating and collaboration. Check out my website klbevan.com or you can get in touch with me at thecrafter at klbevan.com
This is me trying to teac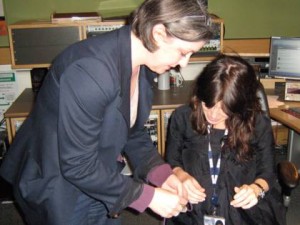 h Claudia Winkleman how to knit in the 3 mins between introducing songs. Suffice to say it wasn't long enough. I was being interviewed along with Kaffe Fassett about the renewed interest in textiles for the Radio 2 Arts Show.
This is aboard the Clickety-Clack train. Designers from Rowan were assisted by a whole carriage of knitters to help knit a Union Jack from undyed yarns to celebrate Wool Week.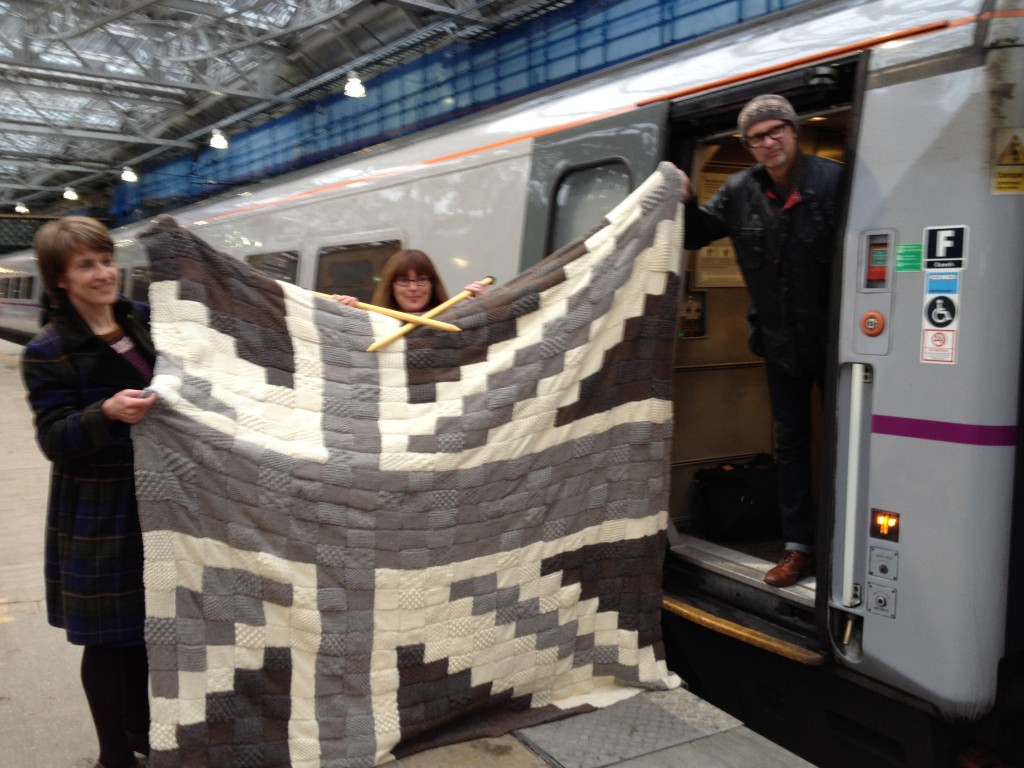 Here we are half-way through the project. Left to right: Marie Wallin, Lisa Richardson, Martin Storey.