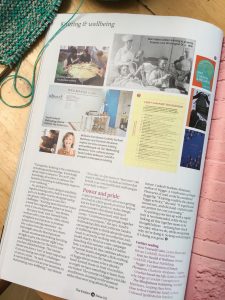 Everyone knows knitting is good for you, don't they? I have an article about it in this month's issue of The Knitter, featuring some of the recent books that have been written on the subject. I have a couple of books to giveaway to one lucky person, Knit Yourself Calm, by Lynne Rowe and Betsan Corkhill, and Crochet Yourself Calm by Carmen Heffernan. Sign up to the newsletter this month to be in with a chance of winning.
Just to prove a point I'm taking a knitting tent to the World of Wellbeing at Womad, Charlton Park, Wiltshire, where we will be quietly teaching knitting, crochet, darning and mending. We have some lovely old sewing machines to sew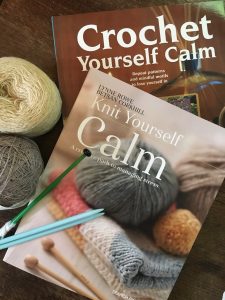 patches onto your broken clothes, and a calming environment to mend your frazzled aura (often needed after a visit to the chemical festival toilets, I find) so come and say hello if you are there.
There is Sarah Corbett's new book How To Be A Craftivist: the art of gentle protest to look forward to this autumn, which is also about discovering the power of activism that can challenge that feeling of powerlessness in the face of world events that can threaten to engulf us.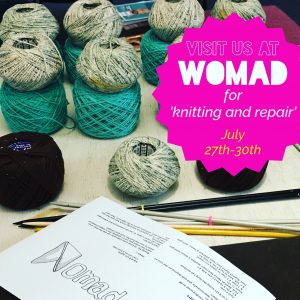 Time to get making.