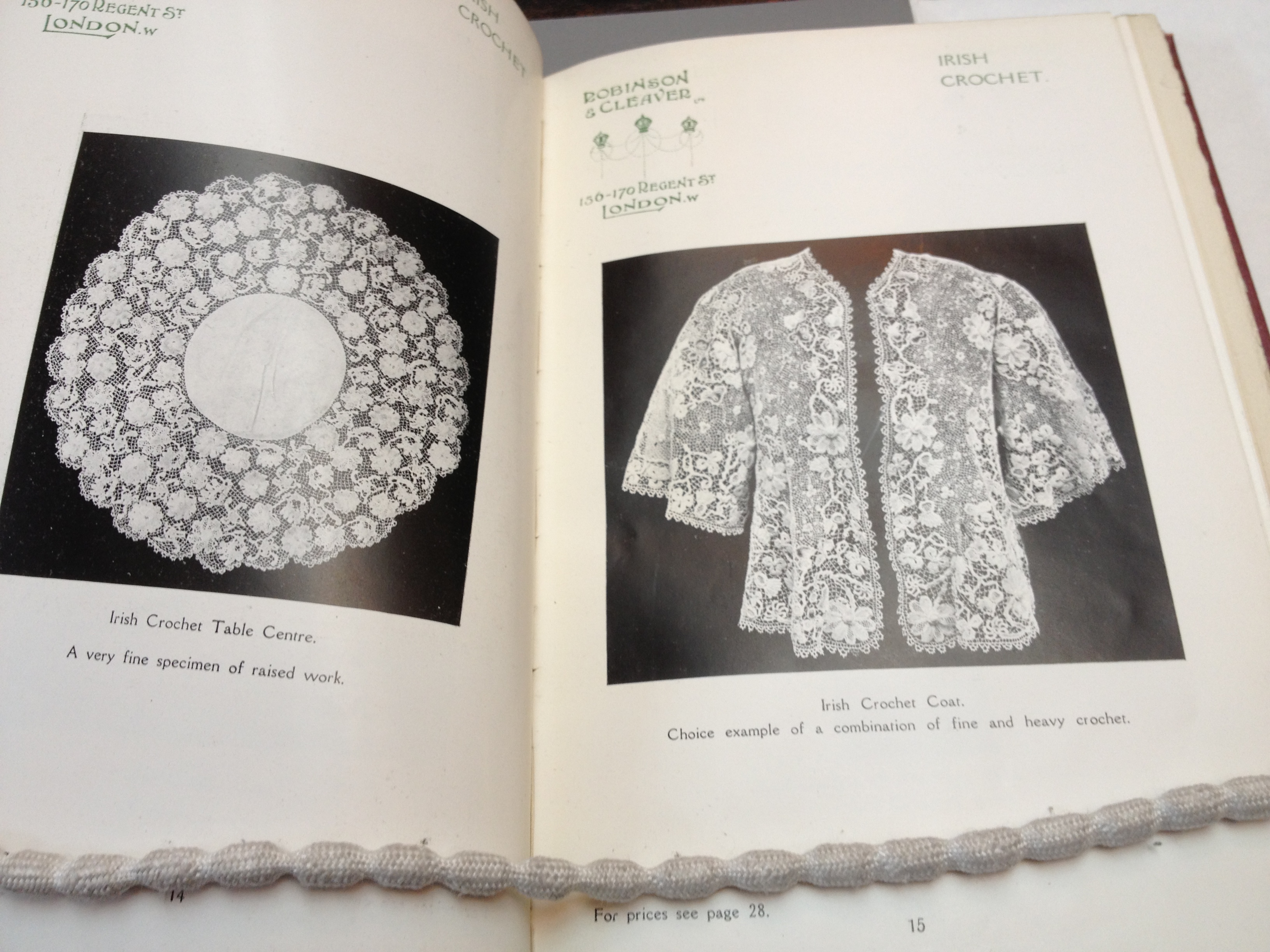 I've been busy researching a new artcle about Irish crochet lace for Rowan and was excited to be invited along to the photo shoot. Having spent a month or so pouring over ancient library books it was astonishing to see the detail of work for real.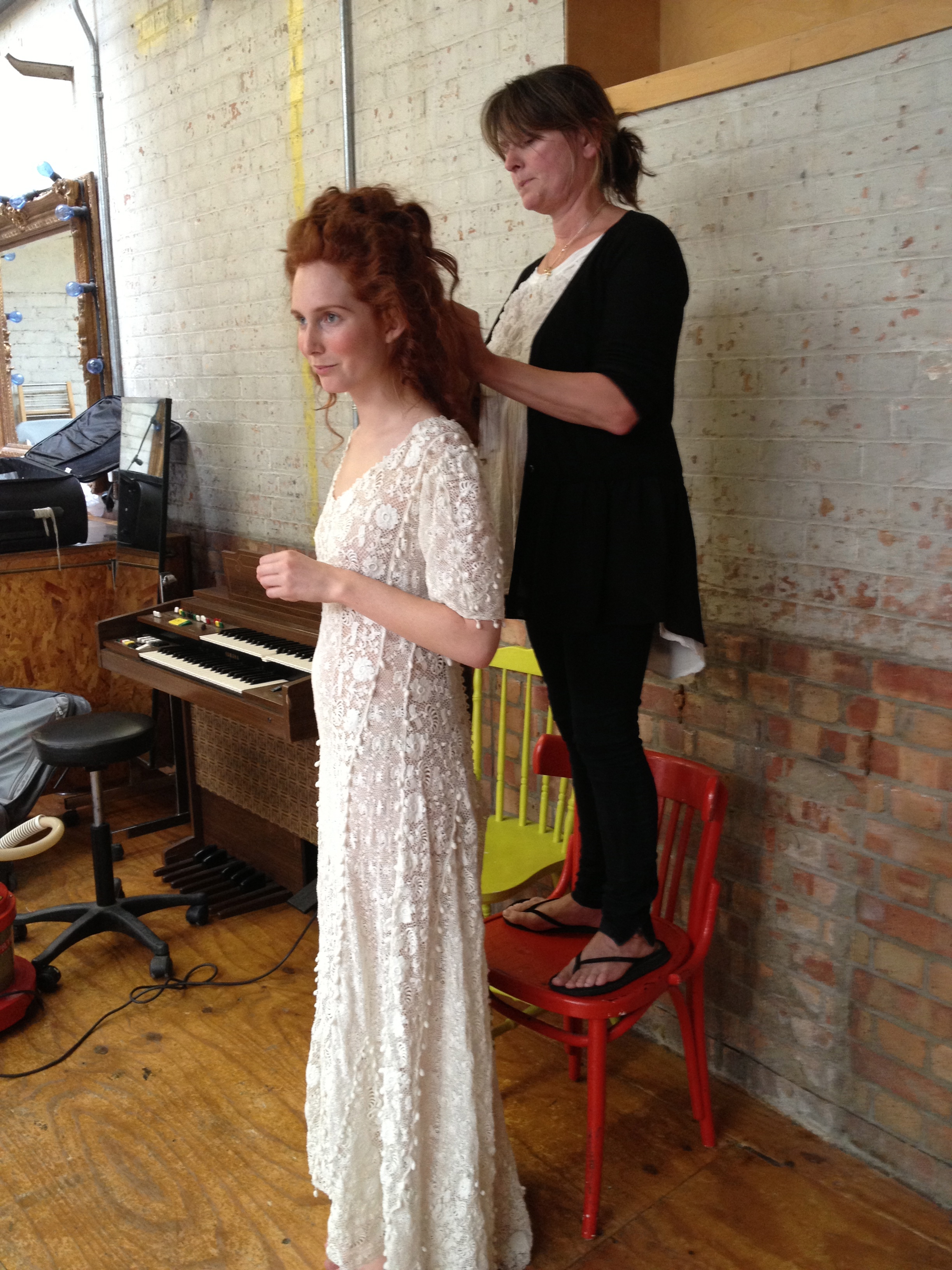 This is one of the books that I was permitted to look at in the V&A reading library. (The 'snake' at the base of the photo is the weight that holds the pages open without damaging the binding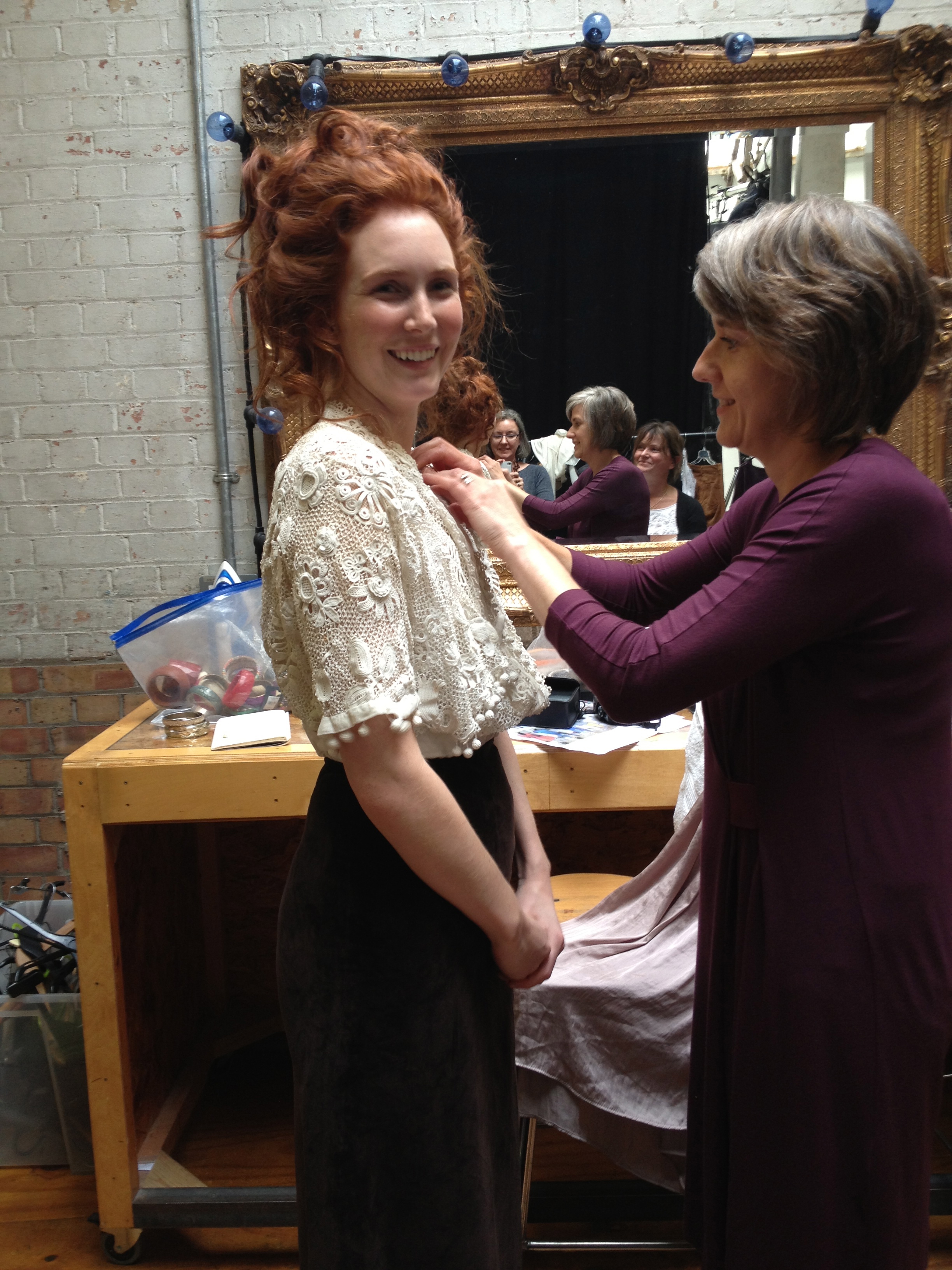 .)
The pictures don't prepare you for the sheer awesomeness of the real thing. Here is the model at the shoot wearing a wedding dress. She can't sit down for fear of damaging the dress, so the make-up artist has to improvise! These precious garments are on loan from the Knitting & Crochet Guild's archive collection at Lee Mills, near Holmfirth, Yorkshire.
This is Marie Wallin, Head Designer at Rowan, putting the finishing touches to this exquisite 'Lizard' Jacket. You can see why is it called the "Lizard" by the close-up. This is a pattern from Album de Guipure d'Irlande by Madame Hardouin (1905). Also on this jacket are delicate baubles stitched along the netting at the sleeves and on the bodice.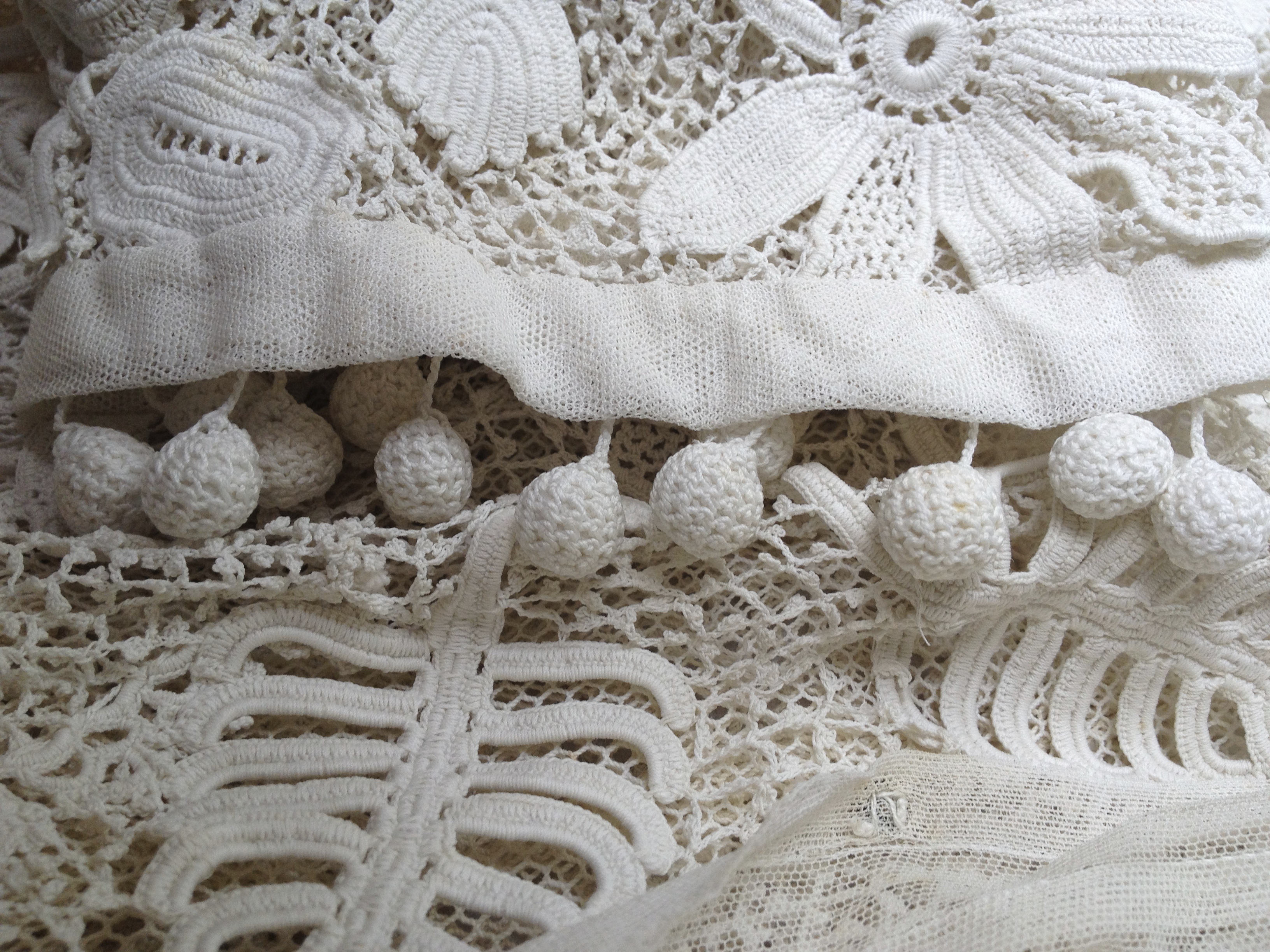 These crocheted baubles look so contemporary, but the thread that they have been worked in is as fine as sewing cotton. I'm not sure that I even have a hook that small…